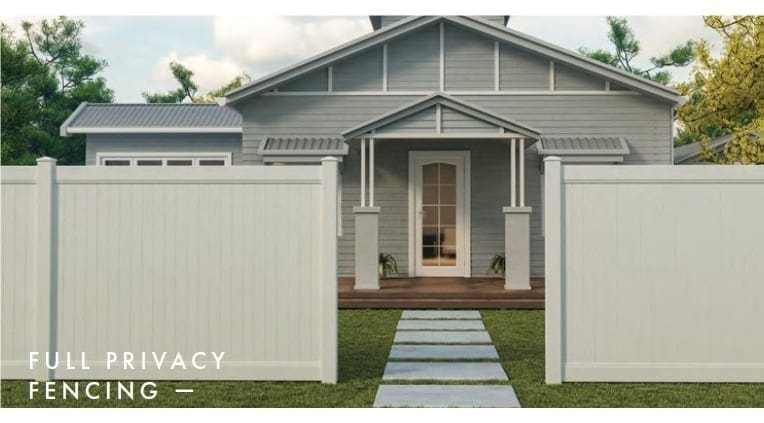 A white PVC fencing system available in full and semi privacy styles. This new system offers excellent cost effectiveness and is visually stunning.
Easy Assembly – Panels are flat packed in a box ready for quick and easy assembly. Gates are fully assembled. Posts have pre-punched holes for easy install.
Full and Semi Privacy Options – Full privacy with a stylish vertical profile and top/bottom rails for a 'solid wall' finish at 1800mm high.Semi privacy features 38x38mm pickets and is ideal for front/boundary fencing at 1200mm high.
No Painting Required – No need for painting or staining like standard white timber fences. The durable PVC finish will not rust or tarnish in an outdoor environment.
UV Stable Product – Formulation contains UV inhibitors and titanium dioxide additive which provides vital hardiness to withstand weathering and light damage.
Width & Height Adjustable: Panels can be easily adjusted in width and height. See Installation Guides Below
Durable PVC Construction. Durable and long lasting outdoor material. Does not absorb moisture so will not blister, rot or peel.
Extremely Cost Effective
Complete Range – All components available including panels, gates, base plates, caps and more.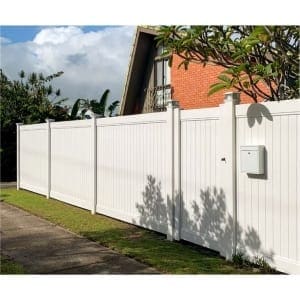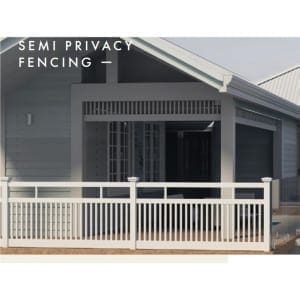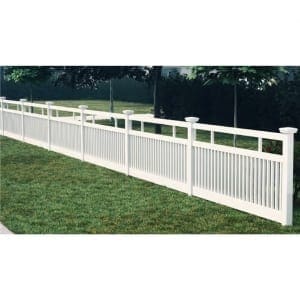 Hamptons – Full Privacy- Install Guide
Display 100 Products per page