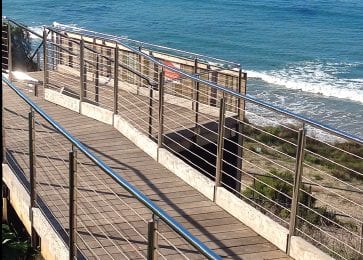 Click Here for: Configurations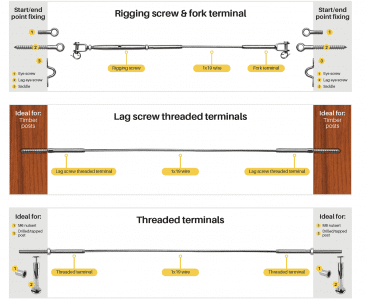 Stainless Steel Wire & Posts Range:
Stainless steel balustrading is a popular and beautiful choice for residential & commercial settings. This style of balustrade provides a modern and attractive look. Combine it with timber and glass for the perfect finish.
Tip: Staircase Installation:
For ease of installation due to versatile angles, using the rigging screw and fork terminal fittings is a good solution coupled with saddles or eye screws at each terminal end. The rigging screw and fork terminal can swivel to the exact angle needed.
Click Here For Brochure: Brochure – Possible Configurations
Below – Videos Of Example Instsllations
Machine Swaged Wire Installation
Display 100 Products per page