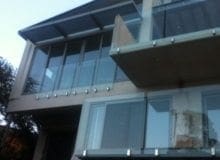 ***NOW AVAILABLE*** ENDUROSHIELD GLASS TREATMENT SERVICE A permanent coating that is both water & oil repellent.
Ultimate Protection – Optically clear, UV stable, chemical resistant, water & oil repellent
Reduces Maintenance Costs – EnduroShield keeps glass visibly cleaner for longer and reduces the frequency between cleans
Highly Durable – Permanently bonds to the glass and comes with a true 10 year warranty
Suits All Glass Ranges – From balustrading to pool fencing ($55 per sq/m), high rise and domestic glazing, frameless shower screens ($48 per sq/m). EnduroShield is the smart choice for glass
Ordering:
Place your glass order
Specify EnduroShield required in the "Order Notes" box when adding your "billing details".
We will provide you with a confirmation of pricing before processing your order
Once approved, we will apply EnduroShield coating on both sides of glass in your order. Once coating has cured, glass will be despacthed (pick up, delivery or freight as required).
Display 100 Products per page