Semi frameless glass remains a popular and cost effective solution for pool fencing.
*** Go to our DIY Installation Guide tab to peruse detailed drawings on base plate & core drill applications, glazing pocket details, post position guide, glazing rubber guide & gate layouts***
Click Here For Installation Guide
We offer an extensive range of 1200mm high, 12mm thick clear toughened glass panels in incremental spans. Coupled with aluminium 50mm square post range and our modular glass gates, a visually stunning semi-frameless pool fence project can be easily completed. The aluminium range features a captive wedge glazing system which enables fast installation. Only one side of the glass requires glazing as the other side of the post has a simple slide in captive wedge which is inserted before the glass is lowered into position. Deep glazing pockets in the posts enable extra adjustment when installing panels. Traditionally 10mm thick toughened glass was used with semi-frameless posts. Due to increased popularity and range of 12mm thick glass panels, (particularly for frameless glass), commonly 12mm thick toughened panels are now also used in semi-frameless installations. Our large range of 12mm thick clear toughened glass pool panels allows you to select an installation configuration to cover nearly all semi-frameless situations. This system has been made with a gap of approximately 7mm at each end to ensure the glass and aluminium posts do not touch. To identify post centres, add 16mm to the glass width. For example, a 1200mm wide panel achieves 1216mm centre to centre of posts; a 1550mm wide panel is 1566mm from centre to centre of posts and so on. Our semi-frameless system offers the highest quality products while ensuring the fastest and easiest installation possible.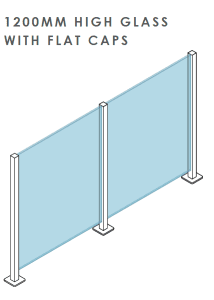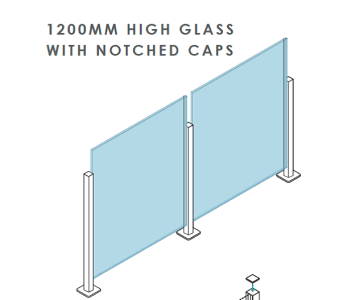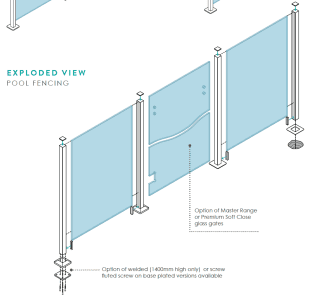 Display 100 Products per page