Our QuickScreen range includes all slats, side frames, screws and spacer blocks required to make a top quality screen in one flat packed box.
Available in 8 popular Interpon powder coat colours (Paperbark, Primrose, White, Black, Woodland Grey, Palladium Silver, Surf Mist, Monument & Mill Finish)





and 2 popular slat sizes, this range is budget focused while maintaining superb trade quality. Importantly, all screws are hidden for that sleek finish.
Additionally, patented non-weld flat packed pedestrian gates are available which are easily height and width adjustable
Available in long length supply or cut to size by us. Approximate Price For a Panel with slats with 20mm gaps & side frames From $176.00 per sq/m. 
Want a price? Simply click "Get A Quote" and give us your opening sizes, heights, gap size between slats and colour and we'll reply with an accurate price. Get A Quote
QUICKSCREEN SLAT SCREENING INSTALLATION VIDEO
Click here to view Horizontal Screen Configurations, Panel Assembly/Installation & Spacings
Click here to view Vertical Slat Install Guide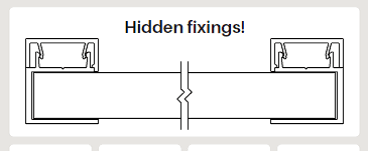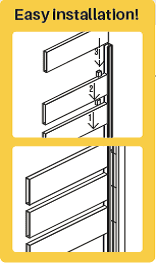 Display 100 Products per page